Last night on CBS' 60 Minutes, the Washington Redskins unveiled a proposed new stadium that will house the team as opposed to the team's currently outdated home. The Danish architecture firm Bjarke Ingels Group was hired by Redskins owner Daniel Snyder to design a new stadium for the team.
Standing out the most from the design was a translucent wave-like structure surrounded by a moat for kayakers, along with parks and bridges for tailgaters and fans. Yes, a moat…for football games…that take place in the fall and winter…in Washington, D.C. If you don't think it gets any worse or short-sighted than that, you're in for a treat!
A close-up rendering of the moat provided to CBS includes fans lying on a man-made beach, a surfer riding a wave and two people rappelling off the side of the stadium. Again, who in the hell is surfing or lying on the beach in October in Washington, D.C.?
"The stadium is designed as much for the tailgating, like the pregame, as for the game itself," Ingels said on the show. "Tailgating literally becomes a picnic in a park. It can actually make the stadium a more lively destination throughout the year without ruining the turf for the football game."
Well, throughout the year would be the only time that sand, surf, and a Goddamn moat would work in D.C. The Washington Post gathered some of the best reactions to the proposed new stadium, and as you can guess, they aren't good.
@Redskins No. Just no. No, no, no, no. The stadium looks like jellyfish barf.

— Burgundy Burner (@BurgundyBurner) March 14, 2016
@Redskins sure! Let's have people scaling the stadium during the game?!? No No No! — CLT Redskins Fans (@CLTRedskinsFans) March 14, 2016
@Redskins Hey the Skins are playing, wanna Jet ski around the stadium? Sure it's only 30 degrees in Nov, Dec in DC. Don't forget sunscreen.

— T. Fox (@TFox40oz) March 14, 2016
@Redskins Do those 5 people laying on the beach realize a wave is about to get them? And is this just before the December Dallas home game? — Daniel Fripp (@DanielFripp) March 14, 2016
@Redskins seriously this is DMV not Florida or Cali !

— Kirk's Broke Cousin (@moto22411) March 14, 2016
Let the lovely ladies of this GEICO commercial tell you in no uncertain terms our thoughts on this.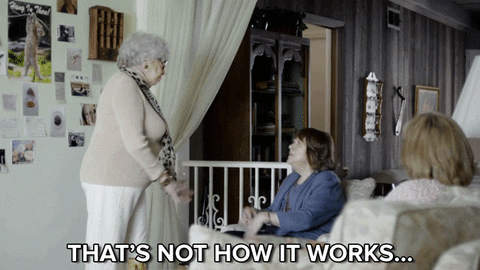 —
Photo Credit: CBS