I'm not exactly sure how to start a story about a subject that is so asinine so I'm just going to roll out the facts and hope you can piece together exactly why this is really, really stupid. The CEO and tournament director of Indian Wells, Raymond Moore, said some really off-base things about women's tennis.
"In my next life when I come back, I want to be someone in the WTA, because they ride the coattails of the men," Moore said when speaking about the Women's Tennis Association. "They don't make any decisions, and they are lucky. They are very, very lucky. If I was a lady player, I'd go down every night on my knees and thank God that Roger Federer and Rafa Nadal were born, because they have carried this sport. They really have."
The levels of sexism in that single quote that not only belittles the entire sport, but suggests that women should "get on their knees," would be enough to make anybody do a double-take. Although Moore would later apologize for his comments, it didn't take long for Serena Williams (undoubtedly the face of tennis, regardless of gender) to clap back.
"If I could tell you every day how many people say they don't watch tennis unless they're watching myself or my sister, I couldn't even bring up that number. So I don't think that's a very accurate statement," Williams said. "If you read the transcript, you can only interpret it one way. I speak very good English. I'm sure he does, too. You know, there's only one way to interpret that. Get on your knees, which is offensive enough, and thank a man, which is not — we, as women, have come a long way. We shouldn't have to drop to our knees at any point."
That quote along with Moore's apology should be good enough to leave well enough alone — but wait, there's more!
Novak Djokovic, the #1 ranked men's player on the planet, added his own pretty classless quote in light of Moore's statements. "They fought for what they deserve, and they got it," Djokovic told The Guardian. "On the other hand, I think that our men's tennis world, ATP world, should fight for more, because the stats are showing that we have much more spectators on the men's tennis matches. I think that's one of the reasons why maybe we should get awarded more. Women should fight for what they think they deserve, and we should fight for what we think we deserve."
Djokovic would go on to add one of the most cringeworthy backhanded compliments you'll hear anywhere. "I have tremendous respect for what women in global sport are doing and achieving," he said. "Their bodies are much different to men's bodies. They have to go through a lot of different things that we don't have to go through. You know, the hormones and different stuff."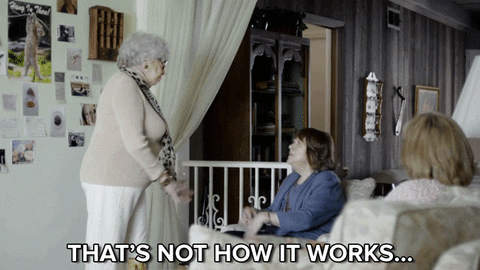 Yikes.
Well, we can all count on the eventual apology from Novak in the coming moments, but it shows just how far sports, and society in general, will have to go in order to consider women as equals. If someone as dominant and in the public eye as the Williams' sisters can be overlooked, the world of tennis may not have made as many strides as they believe they have in the past couple of years. However, we do have some pretty solid advice for Moore and Djokovic should they be asked any more questions on women's sports:
—
Photo Credit: Reuters